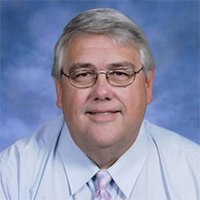 Mr. Randy Smiley

Welcome to Florence School District 5. We have designed this website to be a window to our school district. Whether this is the 1st, 10th or 100th time you've visited our website, we hope you will learn more about us each time.
The mission of the Florence School District Five Technology Department is to enhance the learning environment for students, teachers, and staff by providing reliable access to district technology resources. This mission is accomplished by ensuring that our systems are up to date with system and security updates and providing prompt response to technology issues that may arise.
Our district technology is comprised of 1,000+ Windows desktops and laptops, Apple Macbook Pro notebooks, and Apple iPads. We are proud to have recently completed a wireless overlay so that we provide wireless internet access in every classroom across the district. We are constantly evaluating district technology resources to insure that we are providing the most up to date and useful technology resources to our students, teachers, and staff.